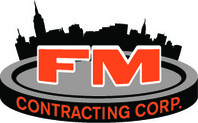 About Us

We believe our job as a custom homebuilder is to help our
clients realize a vision that becomes a three dimensional monument of lasting
beauty. Some clients come to us with little more than a photograph in hopes that
we can create the object that has inspired them. Other customers bring
professionally drafted architectural building plans to help us get the project
moving. We are here to help take your construction project to the next level.
Whether you plan to build a garden trellis, or an 18,000 square foot home,
please feel free to browse our portfolio gallery to see for yourself why our
customers have chosen this family owned company to set a higher standard of
building excellence.




Pre-Construction

Master Planning & Scheduling Review
Drawings and all Available Information Provide
Site & Building Evaluation
Site Logistics Evaluation
Cost Estimating at all Stages of Design
Detailed Quantity Take-offs
Costs Benefit Analysis
Bid Package Preparation
Bidding and Awarding
Value Engineering Analysis Permitting

---

Construction

·
Full Time Site Supervision
Safety Planning and Implementation
Weekly update of Two Week Look-Ahead Schedules
Subcontractor Coordination
Procurement Management
Document Control Quality Control Inspections and Document Compliance
Owner and Subcontractor Meetings
Financial Management & Cost Control
Change Order Analysis & Management
Manage Inspections Throughout Life of the Project
Punch List
Turn-Over



---
Please Contact us for a free consultation today.
Phone:(203) 340-6963
E-mail: Sales@fmcontractingcorp.com
Site: www.fmcontractingcorp.com